( Manta Exhaust ) 3 inch Turbo Back twin pipe system with Cats and hotdog - Aluminised Steel - MKTY0094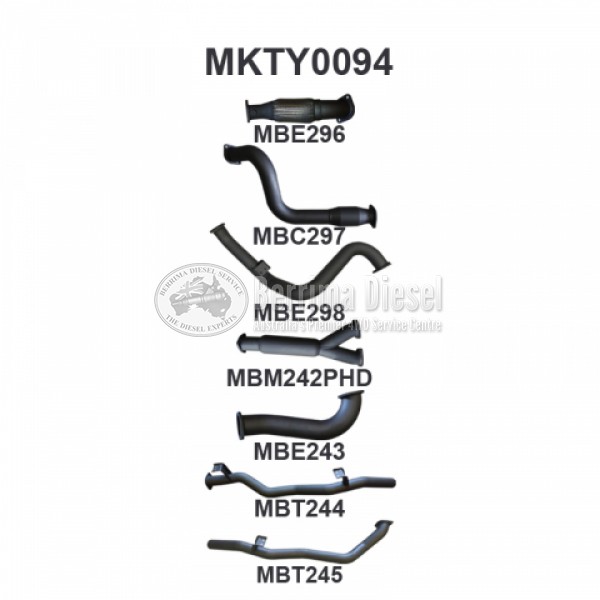 QUALITY PERFORMANCE EXHAUSTS & TUNING
Established in 1974, Manta is now Australia's premier manufacturer of performance exhausts. Celebrating 40 years of experience, manta exhaust have the expertise to build exhaust systems that are world-class. From our humble beginnings as a small exhaust shop, manta exhaust now boast two dedicated locations from which manta exhaust manufacture and wholesale our extensive range of exhausts for street, off-road, and race vehicles.
Ongoing investment in research and development, together with the implementation of cutting-edge manufacturing techniques, ensures that manta exhaust stay at the leading edge of exhaust design and manufacturing. The integration of CNC technologies into our production line ensures our products cement their place as market leaders.
In recent years, manta exhaust have expanded our product range to include our Sting Power Modules for both light and heavy diesel engines, which manta exhaust have developed in-house to complement our exhaust range.