( TaipanXP Exhaust kit in 409 Stainless Steel ) Suitable for Toyota Landcruiser 79 Series 1HZ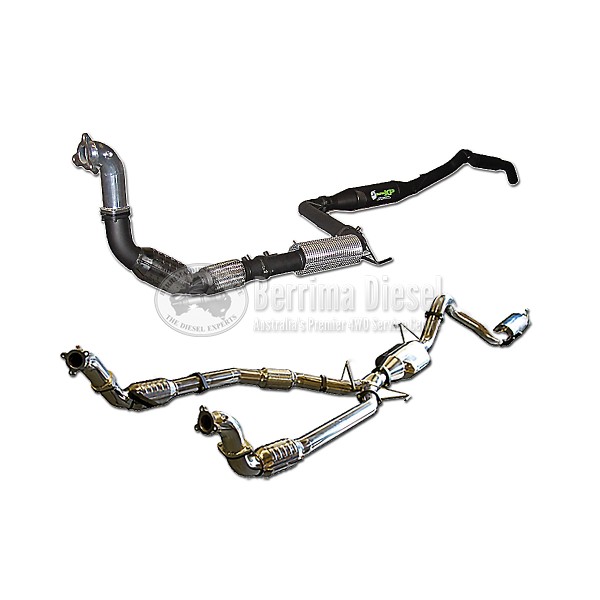 TaipanXP offers Australian made & designed 4WD upgrades that improves exhaust performance, gives you more power and enhances your overall driving experience for your 4WD. Countless hours of research and development has gone into each of our purpose built 4WD upgraded exhaust systems.
Pricing for aluminised & 409 is still the same.

Over the last few months we have fully changed our Aluminised Steel Systems to 409 Stainless Steel. The systems that have been sent out over since January 2016 have been at least 80-90% 409 Stainless Steel.

There isn't a huge difference between Aluminised and 409 SS- they will still come (depending on vehicle specific) with a Ceramic Coated Dump Pipe or 304 Stainless Steel - first section on vehicles with a Cat in the dump pipe. They are still black heat proof painted and now come with a 5 year warranty.

It's the industry norm now to supply a 409 SS system and we have been able to do so and keep the Pricing the same.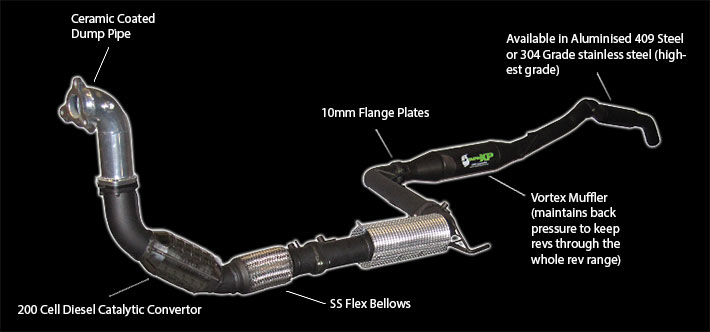 BASIC DESCRIPTION
3" MANDREL BENT Aluminised steel using the revolutionary Vortex muffler.
Main Features:
Vortex Muffler
Australian made quality products
Hi-Flow ceramic coated dump pipe
Why would I choose this system?
This uses the revolutionary Vortex muffler and as long as you don't drive on the beach everyday this is a perfect system for you.
Facebook Comments ()