( PlugNGO ) Suitable for Toyota Hilux 3.0 D4D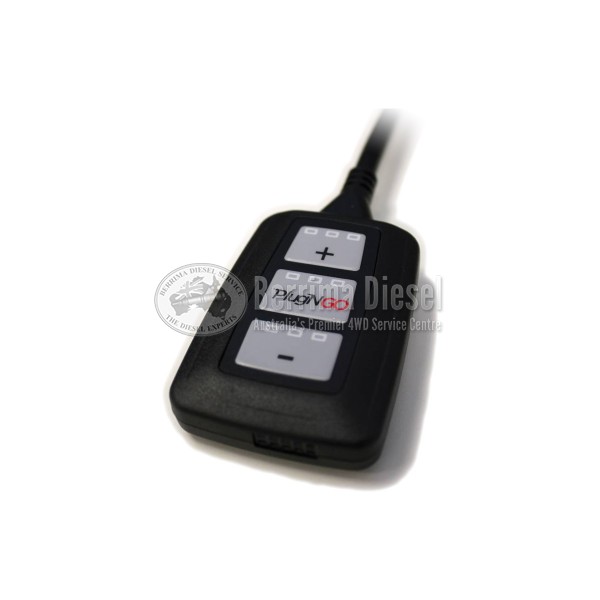 What is PlugNGO?

PlugNGO alters the acceleration curve on electronic throttle controlled vehicles. It digitally alters the shape of the curve increasing throttle response and improving your overall driving experience.

PlugNGO improves acceleration times whilst overtaking and during hill starts. It's safe and easy to use, just plug and go!

PlugNGO will not change your engine tuning or power and torque, for that you would need a DPCHIP. It simply changes the throttle curve, like a sport button on most modern cars, it will make the throttle more sensitive giving the sensation of better acceleration but it is not altering any of the actual engine power or fuel settings.

PlugNGO is installed between a car's accelerator pedal and control module. It captures the accelerator pedal signal and transforms it, lessening the pedal travel required in order to achieve full throttle response.
4 Modes to help you stay in control.

6 Curve adjustments in each mode.

Increase the curve through 3 levels and reduce it through 3 levels.

Off


Turn off PlugNGO to maintain your safety when driving on slippery surfaces

Sport +


Helps you accelerate when merging with road traffic or whilst overtaking.

Sport


Increases throttle response by up to 16%, suitable for most situations.

Eco/Off Road


Smoother response in lower rpm range with the response programmed to make fuel consumption more economical.

Smoother throttle control for off road driving.
For more info about PlugNGO, please go our plugngo website: www.plugngo.com.au .